In our comprehensive guide on what to look for in a Renters Insurance Policy, we delve into five critical aspects you need to consider. Starting with Understanding Your Renters Insurance Policy, we help you grasp the basics and types of coverages available. Next, we explore the Annual and Monthly Cost of Renters Insurance, highlighting the factors that influence your premiums. Our third section, Coverage Details of a Renters Insurance Plan, outlines both standard and optional coverages you should be aware of. Following this, we discuss What Isn't Included in Renters Insurance to help you understand common exclusions and limitations. Finally, we offer Strategies for Reducing Renters Insurance Premiums, providing valuable tips on how to make your policy more affordable without sacrificing essential coverage. This guide aims to equip you with the knowledge you need to make an informed decision on the best Renters Insurance Policy for your needs.
1. Understanding Your Renters Insurance Policy
When it comes to safeguarding your belongings and securing peace of mind, a Renters Insurance Policy is indispensable. However, not all policies are created equal, and it's crucial to know what to look for when you're in the market for renters insurance. Here, we'll explore some key aspects you should consider to ensure you get comprehensive coverage tailored to your needs.
Coverage Types
The first thing to examine in a Renters Insurance Policy is the types of coverage it provides. A standard policy often includes Personal Property Coverage, Loss of Use, and Liability Coverage.
Personal Property Coverage protects your belongings from specific perils like fire, theft, and vandalism.
Loss of Use comes into play if your rental unit becomes uninhabitable due to a covered peril, covering additional living expenses.
Liability Coverage safeguards you if you're held legally responsible for injury or property damage.
Policy Limits
Understanding the policy limits is another essential step. These limits define the maximum amount your insurance provider will pay out for a claim. Ensure that the limits adequately cover your belongings and any potential liabilities. Underinsuring could leave you financially vulnerable.
Deductibles
Deductibles are the out-of-pocket expenses you'll have to pay before your insurance kicks in. Typically, a higher deductible results in a lower premium and vice versa. Choose a deductible that aligns with your financial capacity to pay in the event of a claim.
Optional Add-Ons
While standard coverage will handle most scenarios, you might need special endorsements or riders for high-value items such as jewelry or electronics. Don't assume that your basic Renters Insurance Policy will cover everything; inquire about options for additional protection.
Exclusions
Every Renters Insurance Policy will have exclusions, which are specific conditions or perils that are not covered. Common exclusions include natural disasters like floods and earthquakes. If you reside in an area prone to such events, consider purchasing additional policies.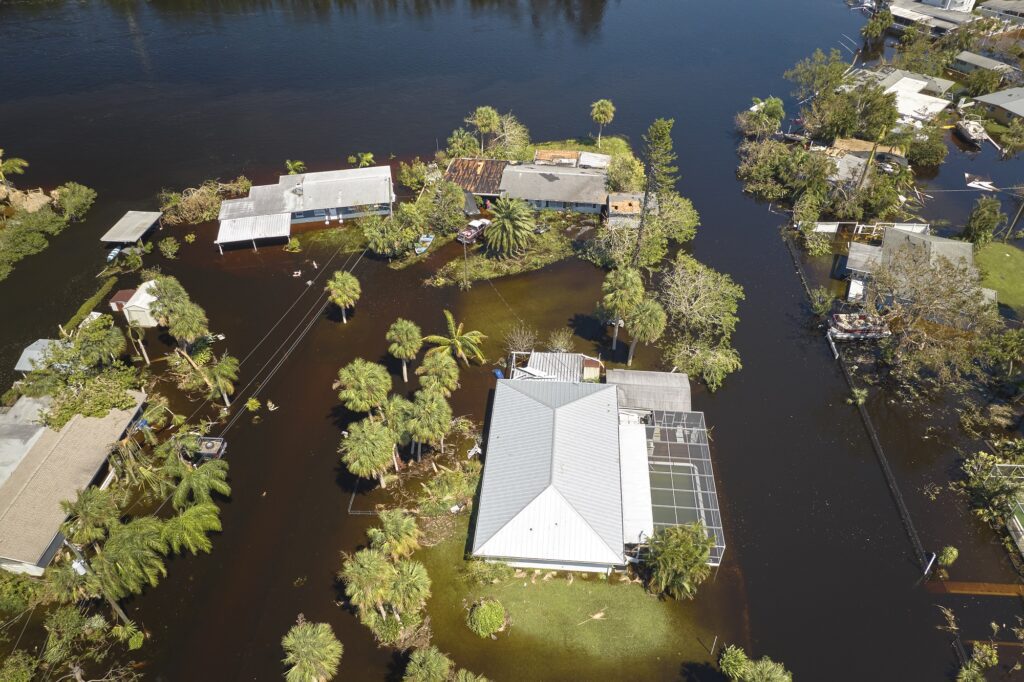 Customer Service and Claims Process
Last but not least, assess the customer service and claims process of the insurance provider. Check customer reviews and ratings to gauge the insurer's reputation. A seamless claims process and reliable customer service can make all the difference in stressful situations.
2. Annual and Monthly Cost of Renters Insurance
When considering a Renters Insurance Policy, one of the most immediate concerns is cost. Affordability is key, but it's essential to balance cost with the level of coverage you need. Below, we delve into the factors affecting the annual and monthly premiums for renters insurance and how you can get the most value for your money.
Factors Influencing Cost
Several variables impact the cost of your Renters Insurance Policy. These can range from your geographical location to the amount of coverage you opt for. Here are some crucial factors:
Geographical Location: Where you live can significantly affect your premiums. For instance, living in areas prone to natural disasters may increase your policy cost.
Insurance Score: This is often based on your credit history and can impact your premium. A better score generally leads to lower premiums.
Policy Limits: The higher the coverage limits, the higher the cost. Ensure your limits are in line with the value of your possessions and potential liabilities.
Deductibles: A higher deductible will usually result in a lower premium, but it means you'll pay more out-of-pocket in the event of a claim.
Average Cost
According to the National Association of Insurance Commissioners (NAIC), the average annual cost of a Renters Insurance Policy is around $174, or approximately $14.50 per month. However, these are averages and your actual costs could vary.
Balancing Cost and Coverage
It's tempting to opt for the cheapest Renters Insurance Policy available, but that might not provide adequate protection. On the flip side, over-insuring can lead to unnecessarily high premiums. Striking the right balance between cost and coverage is crucial.
Discounts and Bundles
One effective way to manage costs without compromising on coverage is through discounts and bundles. Many insurance companies offer discounts for safety features like smoke alarms and security systems. You can also save by bundling renters insurance with other policies like auto insurance.
The Fine Print
Always read the fine print when evaluating the cost of a Renters Insurance Policy. Look for any additional fees or charges that might not be immediately obvious. Understanding the complete cost structure will prevent unpleasant surprises down the line.
Compare and Shop
Don't settle for the first quote you receive. Comparison shopping is vital for finding the most cost-effective Renters Insurance Policy. Use online tools, consult with insurance agents, and read customer reviews to make an informed decision.
3. Coverage Details of a Renters Insurance Plan
Securing a Renters Insurance Policy is a wise move, but understanding the nuances of the coverage provided is crucial for making the most of your policy. Each policy offers different types of coverages, some standard and some optional. In this section, we'll explore what types of coverages are generally available and why they matter.
Standard Coverage in Renters Insurance
Most Renters Insurance Policies will offer a set of standard coverages that serve as the backbone of your policy. These generally include:
Personal Property Coverage: This is the bedrock of any Renters Insurance Policy. It covers your belongings against named perils like fire, theft, and vandalism.
Loss of Use: If a covered peril makes your rental uninhabitable, this coverage pays for your additional living expenses, such as hotel bills.
Liability Coverage: This protects you if someone gets injured in your rented property and decides to sue.
Optional Add-Ons for Renters Insurance
Some risks won't be covered under a standard Renters Insurance Policy, necessitating optional add-ons or riders. Common add-ons include:
Scheduled Personal Property: For high-value items that exceed the standard coverage limits.
Identity Theft Protection: An increasingly important add-on that covers costs associated with restoring your identity.



Pet Liability: If you're a pet owner, this add-on can cover incidents like your dog biting a neighbor.
Understanding Policy Endorsements
Sometimes, the standard coverage limits in your Renters Insurance Policy may not suffice, especially for high-value items like jewelry or fine art. In such cases, policy endorsements can be added to your existing coverage to provide the extra protection you need.
What's Usually Not Covered
While Renters Insurance Policies offer robust protection, they don't cover everything. Typical exclusions include natural disasters like earthquakes and floods, as well as pest infestations. Understanding what's not covered can help you take additional precautions or purchase supplementary policies.
Your Deductible's Impact on Coverage
Your deductible is the amount you'll pay out-of-pocket before your insurance kicks in. A higher deductible generally means a lower premium, but it also means less immediate coverage. Be sure to select a deductible that won't strain your finances during an emergency.
Coverage Limit Considerations
It's easy to underestimate the value of your possessions, leading to insufficient coverage limits. Conduct a home inventory to accurately assess the value of your belongings. This will help you choose coverage limits that fully protect you without causing you to overpay.
4. What Isn't Included in Renters Insurance
While a Renters Insurance Policy provides essential coverage for a variety of scenarios, it's equally important to know what is not covered. Understanding the limitations and exclusions of your policy will help you make more informed decisions about additional protections you may need.
Common Exclusions in Renters Insurance
Most Renters Insurance Policies have a set of common exclusions, events or situations that aren't covered by the standard policy. These usually include:
Natural Disasters: Floods and earthquakes are commonly excluded from standard policies. Specialized coverage is often required for these perils.
Pest Infestations: Problems like bed bugs or termite infestations aren't covered. These are generally considered maintenance issues and are the responsibility of the landlord or tenant.
High-Value Items: Some expensive belongings like fine art or jewelry may exceed policy limits and require additional coverage.
Additional Living Expenses Limitations
Although many policies offer Loss of Use or Additional Living Expenses coverage, there could be limitations on how much and for how long these benefits apply. Be sure to check the fine print to understand these limits.
Personal Liability Exceptions
Personal Liability Coverage is a significant part of your Renters Insurance Policy, but it usually doesn't cover intentional acts of harm or illegal activities. Knowing what falls outside this coverage can save you from unexpected legal headaches.
Business Activities
If you're running a business out of your rental property, a standard Renters Insurance Policy will generally not cover business-related liabilities or losses. You'll need a separate business policy for that.
Your Roommate's Belongings
Your Renters Insurance Policy won't cover your roommate's belongings unless they are explicitly included in the policy. They will generally need to purchase their own coverage.
5. Strategies for Reducing Renters Insurance Premiums
When it comes to purchasing a Renters Insurance Policy, affordability is often a top concern. Thankfully, there are multiple strategies to not only make your policy more budget-friendly but also to maximize the value you get from it. Here, we'll explore various approaches to reduce your renters insurance premiums without sacrificing necessary coverage.
Bundling Policies
One of the most straightforward ways to save on your Renters Insurance Policy is to bundle it with other insurance policies, like auto or life insurance, from the same provider. This not only simplifies management but often results in significant discounts.
Safety and Security Measures
Investing in safety and security measures for your rented space can also lead to reductions in your premiums. Features like smoke detectors, fire extinguishers, and security systems can make you eligible for discounts. Check with your insurance provider to see what qualifies.
Higher Deductibles
Opting for a higher deductible can significantly lower your premiums. However, be cautious with this strategy. A higher deductible means you'll pay more out-of-pocket in the event of a claim. Make sure to strike a balance between a deductible you can afford and the premium savings you desire.
Good Credit Score
Maintaining a good credit score can also benefit you when purchasing a Renters Insurance Policy. Many insurance companies use your credit score to determine your premiums. A high credit score often translates to lower premiums.
Policy Reviews and Adjustments
Your living situation and the value of your possessions can change over time. Therefore, it's a good idea to regularly review and adjust your policy. Removing unnecessary coverages or updating the value of your insured belongings can result in premium reductions.
Discounts for Groups and Associations
Are you a member of a professional organization, alumni association, or another group that has partnerships with insurance companies? Such affiliations often offer group discounts on insurance policies, including renters insurance.
Online Quotes and Comparisons
Comparing quotes from different providers is a powerful strategy for finding the most affordable Renters Insurance Policy. Use online comparison tools and consult with multiple insurance agents to find a policy that offers the best balance between cost and coverage.
No-Claim Bonus
Some insurance providers offer no-claim bonuses or discounts for customers who have not filed any claims for a specified period. If you're eligible, this can be an excellent way to reduce your premiums.
Pay Annually
If possible, opt to pay your premiums annually instead of monthly. Many providers offer discounts for this payment arrangement.
Inquire About Additional Discounts
Always inquire about any additional discounts or promotional offers when purchasing or renewing your Renters Insurance Policy. Providers often have time-sensitive promotions that could benefit you.
Conclusion
In conclusion, understanding the intricacies of a Renters Insurance Policy is vital for safeguarding your assets and peace of mind. However, if you're considering making the leap from renting to owning, you'll need a different type of protection. TMT Insurance offers robust homeowners insurance policies that provide comprehensive coverage for your property, valuables, and much more. Transitioning from a renters policy to homeowners insurance can be seamless when you work with a trusted provider. Discover how TMT Insurance can protect not just your possessions, but your future. Contact us today to find out more about our tailored homeowners insurance solutions.
Talk to an Expert
Have questions about insurance? Speak directly to one of our knowledgeable agents. Click here to talk to our experts.
Learn More: Insurance 101
New to the insurance landscape or simply want to refresh your knowledge? Click here to access our free Insurance 101 guide.